Check out the review of eToroX, the latest release from the renowned and well-respected eToro group, which offers its users to take advantage of 70+ markets available.
eToro as a broker in its own right has been a huge presence in the Forex and CFD trading industry since its inception in 2006. They have grown continuously and now cater to millions of traders worldwide.
Following on from progressive growth in the number of digital assets offered, the eToro group launched sister platform eToroX Exchange in April 2019. The company is regulated in Gibraltar under the umbrella of the Gibraltar Financial Services Commission.
The crypto exchange currently offers trading in 70 trading pairs based around 20 digital currencies. Trading in more than 100 additional ERC20 tokens is being gradually rolled out, with the next batch expected later this month.
Trading Markets Available at eToroX
eToroX is an exchange that not only opens up a world of digital currency trading. It also helps to bridge the gap between trading fiat currency pairs, and cryptocurrency.
At present, the current markets are available for eToroX users to take advantage of Bitcoin (BTC), Ethereum (ETH), XRP, Litecoin (LTC), Bitcoin Cash (BCH), Stellar Lumens (XLM), and eToroX Native Coin Trading.
This makes for a total of 71 available markets at the time of writing. Just like their fiat-based sister platform, eToroX reaches new levels of accessibility for traders in search of new and diverse markets to trade.
Regulation and Security
Besides being backed by a company with more than a decade of experience as a top forex broker, eToroX also have their regulatory affairs in order. They are licensed and regulated by the Gibraltar Financial Services Commission under the registration number 116348.
On a security level, this is something the company works to prioritize with the utmost seriousness. Data passing through the platform is fully encrypted over a number of stages. Users must pass through a three-step KYC verification procedure as well as two-factor authentication to protect against any malicious threats.
Customer Support
The eToroX customer support team is always available to assist. They are very responsive and knowledgeable whether you are a brand new or experienced trader. The team can be reached through a number of methods. These include email or social media channels via Telegram or Facebook.
Beyond this support, eToroX also provides a useful help section on their website where you can find the answer to many common questions as well as further additional resources.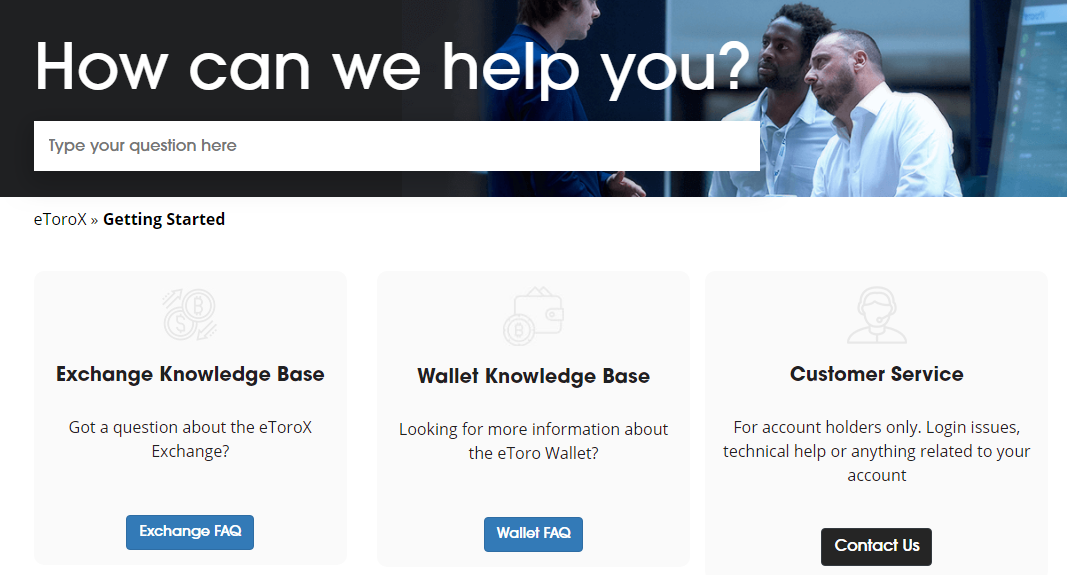 Pros
Fully and transparently licensed and regulated;
A huge range of digital and fiat-pegged assets available for trading;
2FA and other rigorous security protocols in place to protect traders.
Cons
Very new to the market. Still shaping their offerings
Rigorous KYC/verification process to be completed
eToroX has ultimately delivered the same high degree of trust and respected regulation, along with an accessible exchange platform and very competitive pricing as its forex trading counterpart. This should ensure a similar rise to the top of the crypto-trading sector.
Disclaimer: The above content is for informational purposes only and should not be construed as financial or any other type of advice. All trading involves risk of capital loss. Digital Assets trading also involves additional special risks not generally shared with official currencies, goods or commodities.
(Excerpt) Read more
Here
| 2019-09-18 14:04:00